Calibration standard solution
Standard solution for viscometer calibration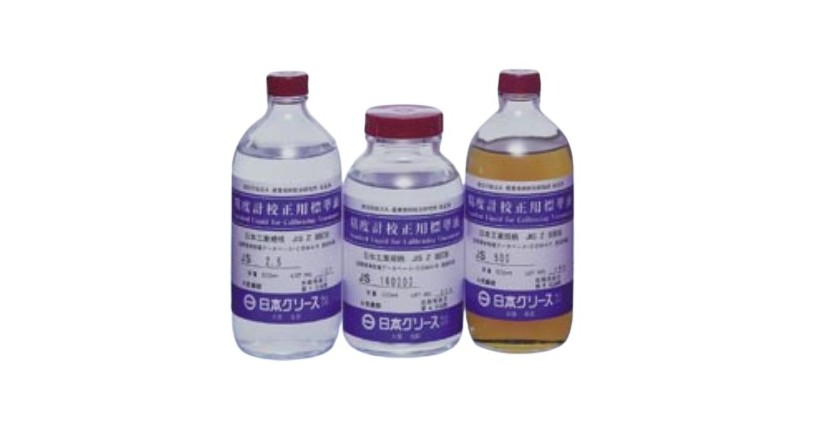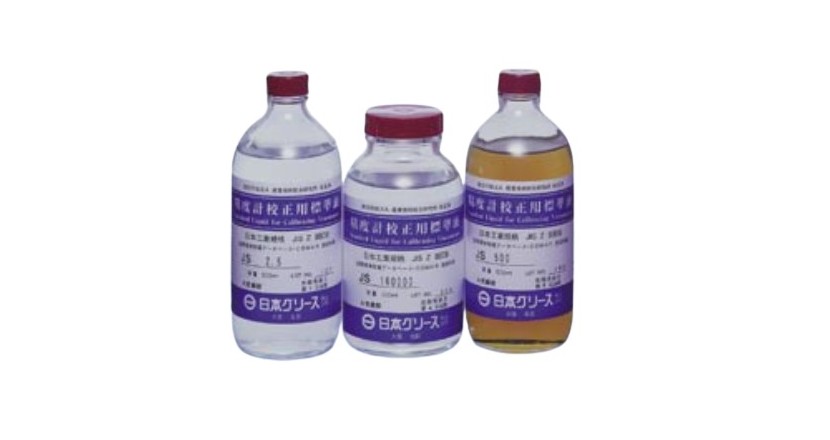 In order to measure viscosity correctly, it is necessary to calibrate the viscometer with a standard viscosity material.
We handle the standard solution for viscometer calibration, which is the only JIS product manufactured by Nippon Grease Co., Ltd. and has been calibrated by JCSS.
Types of standard solution (standard values ​​and approximate values ​​in JIS Z 8809)
About SDS (formerly MSDS): Go to "View" page of Nippon Grease Co., Ltd.