Products Info
[New Product] Release of TR-100E Viscometer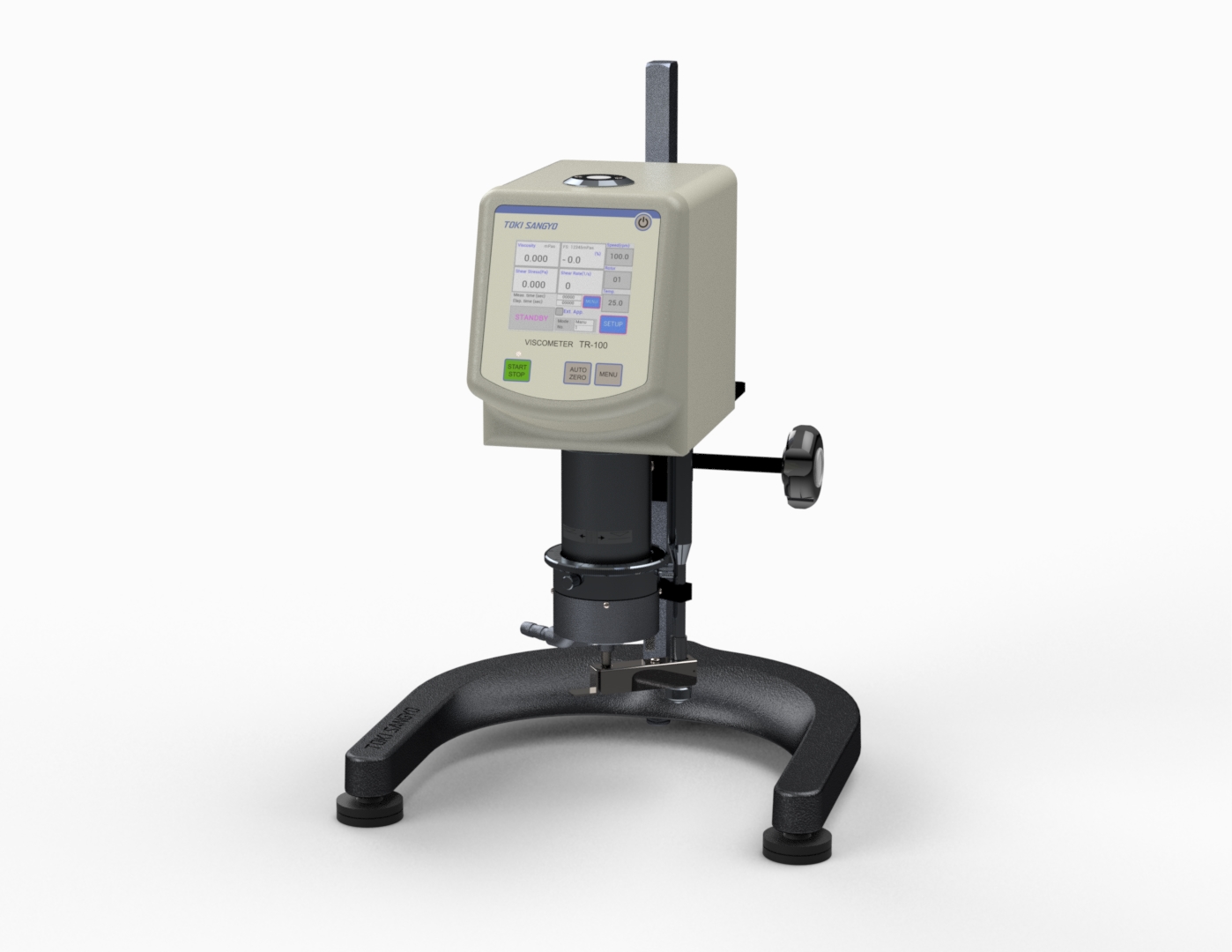 We are pleased to announce the release of TR-100E, a successor to the RE-85 type viscometer, which is a cone/plate type rotational viscometer.
The TR-100E viscometer comes standard with an auto-lock mechanism to protect the pointer shaft, so even first-time viscometer users can take measurements without worry.
[Features]
1. Auto lock mechanism
2. Power supply interlock mechanism
3. Equipped with touch panel
4. data compatibility
※With the release of the TR-100E viscometer, the old model RE-85 viscometer will be discontinued.